'Doing the King's Business in the Queen City'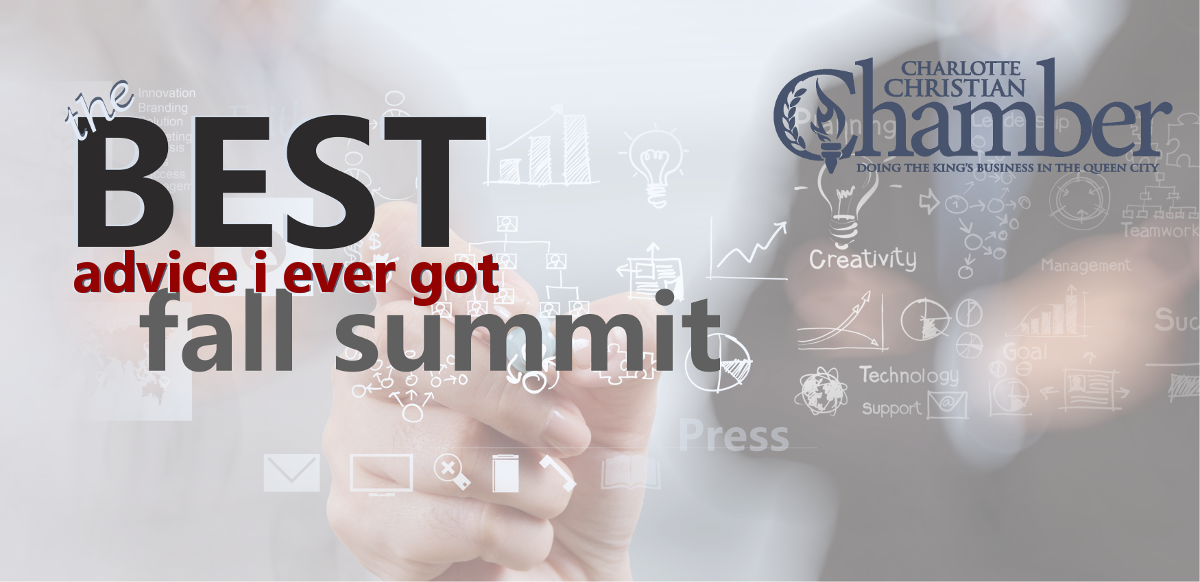 Friday, October 2nd
We are excited about our C3 Fall Summit featuring outstanding speakers tackling the topic: The Best Advice I Ever Got. So plan now to spend Friday, October 2nd at 8 am at Steele Creek Church in Charlotte and take away advice that will transform your life. Register to attend today!
Join us on LinkedIn
Please join the Charlotte Christian Chamber group on LinkedIn by clicking here
www.linkedin.com/in/charlottechristianchamber
Initiate discussions, join discussions, give us your opinions, talk about your stuff/events, etc. it's up to you.
Find a list of our C3 Members under the "Partner" tab. You can locate them under their category. Also, check out the benefit list for all Company and Individual members under the "Join" tab. Will you join with us? Email us at office@charlottechristianchamber to tell us if you want to join us in "Doing the King's Business in the Queen City!
Be Blessed,
Pat and Dave Baldridge